Basement Solutions for Toledo
For many property owners, basement dampness can cause significant issues. Unfortunately the porous nature of concrete means that it's vulnerable to water penetration, resulting in many homes experiencing water problems even when their basement is generally in a good state of repair.
FAMILY & HEALTH, #1 CONCERN
Toledo Basement Repair is about providing you with a basement or crawl space that promotes a healthy indoor living environment for your family to enjoy.  With air pollutants, excessive moisture and water entering the basement or crawl space can produce dangerous living conditions which may lead to serious health risks.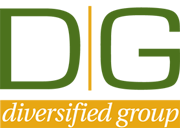 DON'T NEGLECT DAMPNESS
Over time, even well-maintained basements can develop cracks and other problems, meaning basement waterproofing just isn't as good as it once was. If you notice that your basement becomes more humid after rain, or other signs of dampness, it's time to give us a call.