Toledo Snow Control is a subsidiary of the Diversified Group. We provide a number of unique services that are perfect for any business. View our full website and learn more about the Diversified Group.
THE SNOW SERVICES
Our comprehensive snow removal services ensure that your business will always remain open even in the worst weather. When inclement weather hits, you can count on us for sidewalk clearing, snow stacking, ice removal, snow removal, and much more. From removing snow to melting ice, you will always be covered when you choose Toledo Snow Control's service.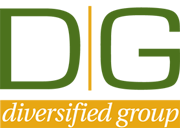 OUR MISSION
We aim to deliver unsurpassed workmanship and cost effective projects by our commitment to employing and supporting motivated, flexible, and focused teams. We understand the importance of our relationships and we continue to stay fair and honest in our dealings with clients, partners, employees, and vendors.
Our clients depend on our reliability, our integrity, and our experience. We are proud of our accomplishments and our focus on providing sound and reliable solutions in all situations.